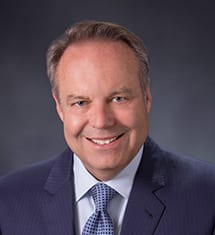 Dale Watchowski
President & CEO
With more than 30 years of experience in the real estate industry, Mr. Dale Watchowski became president and CEO of American House Senior Living Communities in 2008. He also serves as president, CEO and COO of affiliated company, REDICO. REDICO is a national real estate development and investment company with more than a $2 billion in value, encompassing over 18 million square feet. At American House, Mr. Watchowski provides strategic direction and vision, while branding American House as the industry model for innovative products and services supporting a vibrant lifestyle for today's seniors.
He has led the company through a recent growth plan, taking the portfolio to more than 50 communities with a platform in the Midwest and Florida. Under his direction, American House is in the top 20 largest senior housing companies in the country.
Mr. Watchowski serves as Vice Chairman of the Academy of the Sacred Heart's Board of Trustees, and is on the boards of the American House Foundation, AQUIS, executive Beard of the Seniors Housing Association and The Community Foundation of Southeast Michigan.
Bob Gillette
Founder
In 1979, Mr. Gillette founded American House Senior Living Communities in Westland, Michigan. From 1979 to 2008, with a group of private investors and various institutional financing organizations, the American House portfolio grew to 27 locations. The company was named one the largest chains of independent congregate senior living facilities in Michigan.
In 2008, Mr. Gillette retired and Dale Watchowski, a long-time business friend of Mr. Gillette, became the new president and chief executive officer of American House Senior Living Communities. Mr. Gillette's son, Robert W. Gillette, became the chief operating officer and close friend Joe Schwartz became the chief financial officer. The American House portfolio has grown to more than 50 locations under this management and direction.
Prior to founding American House Senior Living Communities, Mr. Gillette entered the United States Air Force Reserves in 1963 and was discharged in 1969. In 1964, he entered the medical supply field and worked at Baxter Laboratories. In the early 1970's, Mr. Gillette was introduced to the nursing home industry and joined a venture capital group where he gained extensive knowledge of nursing home operations.
Mr. Gillette is an active supporter of America's Veterans and regularly pursues projects to honor and recognize their sacrifices. Efforts include co-producing several documentaries, membership on the Advisory Committee of the Detroit Historical Society, and support of the Yankee Air Museum and the Detroit Arsenal of Democracy Museum. Mr. Gillette currently resides in Bonita Springs, Florida.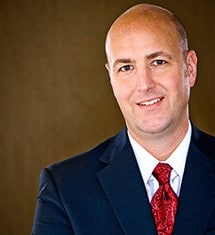 Rob Gillette
Chief Operating Officer
In 1997, Mr. Gillette joined American House Senior Living Communities as an assistant manager. Today serves as the company's chief operating officer. He oversees the operations of more than 50 American House communities in Michigan, maintaining a resident occupancy rate of above 90 percent.
Prior to joining American House Senior Living Communities, Mr. Gillette worked with City Management in Detroit as a sales and marketing representative. Additionally, he founded Republic Personal Services, Inc. serving as the chief executive officer.
Mr. Gillette has participated in Governor Jennifer Granholm's Long Term Care Task Force to rewrite Medicaid Laws, participated in Governor John Engler's and the Michigan Department of Consumer and Industry Services Assisted Living Task Force. He has served as the Vice Chair of Legislative Regulatory and Rental Housing Committee for National Association of Home Builders and on the Statewide Living Independent Council.
Additionally, Mr. Gillette is a Board Member of Hospice of Michigan, Wayne State University Institute of Gerontology, Detroit Historical Society and American Seniors Housing Association, and is a committee member of the Community Engagement Committee at the Detroit Symphony Orchestra. He was also a founding Board Member of the Michigan Center for Assisted Living. Mr. Gillette currently resides in Beverly Hills with his wife and two daughters.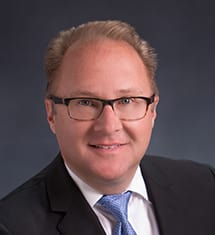 Paul Stodulski
Chief Financial Officer
Mr. Stodulski provides financial insight and direction for properties in REDICO's nationwide portfolio, including financial oversight of American House Senior Living Communities. He is the senior officer responsible for delivering cost-value optimization for our customers and maximum returns for our investors. In addition, he is responsible for corporate governance and for sustaining the financial health for the organization.
Throughout the last two decades, Mr. Stodulski has guided the financing of REDICO and American House's real estate transactions. He specializes in underwriting loan transactions, developing appropriate financing structures for projects and direction in loan and operating agreement negotiations.
A Certified Public Accountant, Mr. Stodulski serves as a Financial Committee member for Vista Maria, a non-profit organization helping vulnerable children throughout Southeast Michigan.
Joe Schwartz
Chief Investment Officer
In 2000, Mr. Schwartz became the chief financial officer (CFO) of American House Senior Living Communities. As the CFO and partner of American House Holdings, L.L.C., he was involved in the acquisition, construction and financing of 21 senior congregate care / unlicensed assisted living rental facilities in southeastern Michigan, totaling approximately 2,200 rental units with a development capitalization of approximately $200,000,000.
Since 1991, Mr. Schwartz has also served as the vice president for Schwartz Financial Group, Inc. He is a syndicator of low-income housing tax credit properties and arranges financing for 15 apartment communities under the Low-income Housing Tax Credit Program.
Mr. Schwartz is a certified public accountant in the State of Illinois, and resides in Bloomfield Hills with his wife and three children.