Welcome to the Family 
American House Senior Living Communities offer a supportive and enriching environment  with all the comforts of home in a family-style atmosphere.  You will find new things to enjoy, new people to meet, and the assistance you may need now or in the future.
The American House lifestyle is as independent and private as you'd like it to be. You can enjoy the privacy of your own apartment or the freedom to get out and about in your personal vehicle. For entertainment, take advantage of enriching activities and social opportunities with friends. 

At American House, you will enjoy:
Daily Restaurant-Style Dining
Exciting Special Events
A Variety of Seminars
Regular Spiritual Services
Fun Group Outings
You will find the freedom and extra time needed to live your life to the very fullest. The way we see it, the less time you spend worrying about yard work and housekeeping, the more time you have to spend doing what really matters in your life.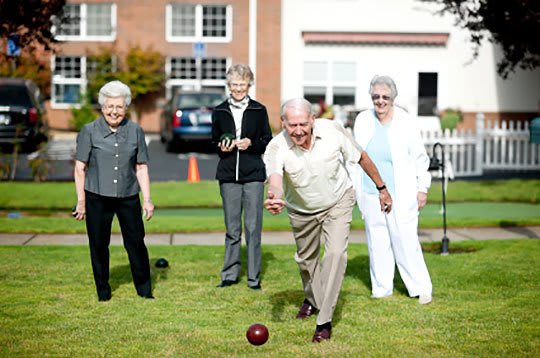 The Best of Both Freedom and Care
We also provide additional support services through on-site nursing staff* or from a third-party home health care provider. Services  range from medication reminders and mobility assistance to help with bathing and physician visits.  At American House, we are proud to offer the right balance of freedom and care to suit your individual lifestyle and needs. 
Contact American House Senior Living Communities today to learn more about the quality life that is waiting for you at our thoughtful, comfortable communities. 
*At select communities.