Thoughtful Senior Care in Plainfield, IL
When choosing a senior living community for you or your loved one, it is important to find a place where you have the freedom you need to live as you wish, that offers the care and assistance you need to feel encouraged and supported. American House Cedarlake is that place. Residents live with comfort and ease with the option to participate in as many or as few activities as they wish.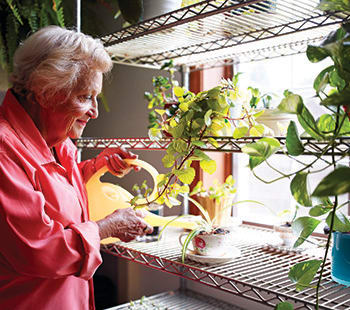 Residents can choose to spend their days exploring the downtown area or taking in the fresh air of our park like setting. Enjoy a bite to eat at the Tap House Grill, located right down the street, or stay in and enjoy an exquisite restaurant-style dining experience right in your community. No matter what you choose, our programs and services are always evolving to meet the needs and desires of our residents.
To learn more about Independent Living for seniors in Plainfield, Illinois, contact our office today. Friendly associates are standing by to answer your questions.