Senior Living Options
When it comes to selecting a senior living community for yourself or a loved one, it all comes down to where you feel most comfortable. For most that's a place where you can do as much or as little as you like in a place that feels like home. At American House Brownstown, you will feel both content and at ease in an engaging and social environment where your care and comfort are our top priority.
American House Brownstown offers a variety of living options for those seeking affordable, quality senior living in Brownstown Twp.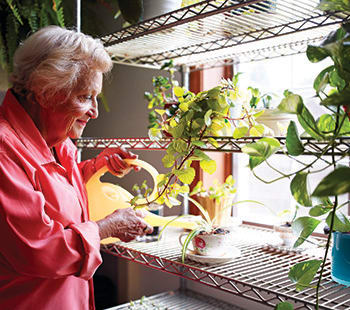 Whether your needs call for long-term independent living, licensed assisted living, memory care or short-term supportive respite care, our relaxed and friendly apartment-style community has the right fit for your unique personality. Our programs will always evolve to meet the changing needs and desires of our residents. We will strive to make the transition into a senior living community as comfortable and effortless as possible.
To learn more about our care levels, choose the option that is best for you. And don't forget to contact the friendly professionals in our office for help with any questions.