Hospice Care
The goal of providing Hospice Care at American House Lakeside in Macomb County is to comfort both the patient and family with the best medical and emotional treatments available, avoiding a disruptive move or unnecessary invasive treatments. Palliative services through hospice can provide your loved one with excellent, customized care while keeping him or her in familiar, comfortable surroundings.* In addition to providing Hospice Care to individuals reaching the final stages of life, hospice also provides support for families coping with the impending loss of their loved one. While this is, of course, a difficult time for the patient, it's always hard for their loved ones.
American House Lakeside provides additional comfort and support in your time of need as employees are trained to treat your loved one with respect, kindness, and compassion. We will be there for you as long as you need us.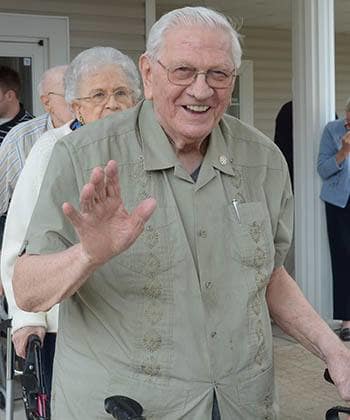 Here are some links to informational websites about hospice that may be helpful:
Contact American House Lakeside for more information on Hospice Services.
*Emergency response systems and other medical and personal support services provided onsite 24/7 by a Medicare certified home health care agency not affiliated with American House. Hospice care provided onsite by local hospice organizations upon resident or family request.