Senior Living Options
When selecting the right senior living community for you, it's important to find a place the feels like home. The ability to engage as you wish or to enjoy privacy and quiet is an important choice that we allow each resident to make every day.
At American House North, we offer a variety of both planned and spontaneous activities including visits to the Detroit Opera House and the Flint Institute of Arts, bingo, card games, book clubs, and excursions into downtown Flint for lunch and shopping. Many residents bond over shared or similar experiences as they exchange stories for hours while developing friendships that enrich their lives for years to come.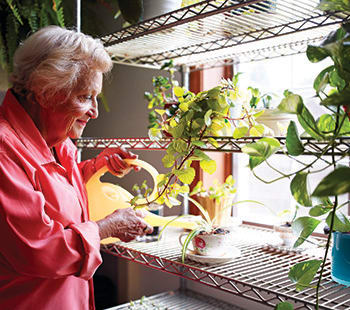 Care Options
At American House North, we strive to make the transition into a senior living community as comfortable and effortless as possible. Our programs are always evolving to meet the changing needs and desires of our residents.
Contact American House North today to learn more about our one-of-a-kind senior living community.
*Emergency response systems and other medical and personal support services provided onsite 24/7 by a Medicare certified home health care agency not affiliated with American House. Hospice care provided on-site by local hospice organizations upon resident or family request.