Senior Living Options
Choosing the best a senior living community can be difficult. American House Holland wants to make that decision easier for you and your loved ones. We strive to create a comfortable community that feels like home. We provide activities and features that will leave you feeling relaxed, engaged, and social. American House Holland is the standard of excellence for senior living in Holland/Zeeland, Michigan.
Residents fill their days with a variety of planned and spontaneous activities including bingo, card games, book clubs, and excursions for lunch and shopping. Our residents exchange stories for hours, developing friendships and enriching one another's lives.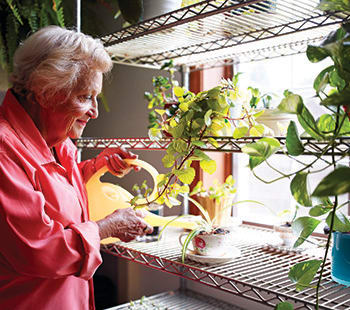 Care Options
American House Holland offers a variety of living options for those seeking affordable, quality senior living in Holland. Whether you or your loved one needs Independent Living, Assisted Living, or short-term Respite Care, we offer a community with a comfortable and friendly atmosphere. Contact us to learn more.