Senior Living Options
For senior care in Jenison, Michigan, American House Jenison stands as a pillar of excellence in the community. Residents fill their days with an assortment of planned and spontaneous activities including bingo, card games, book clubs, and excursions into town for lunch and shopping. Our residents bond over shared and similar experiences, and exchange stories for hours, developing friendships that enrich lives for years to come.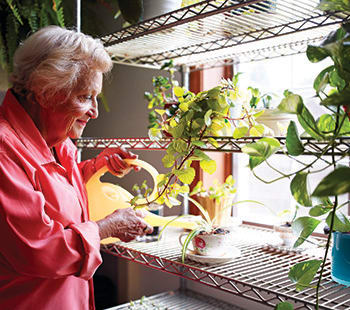 Care Options
Our community offers a variety of living options for those seeking affordable, quality senior living in Jenison. Whether your needs call for long-term Independent Living, Assisted Living, or short-term supportive Respite Care, we offer a relaxed and friendly apartment-style community. We strive to make the transition into a senior living community as comfortable and effortless as possible. 
If you would like to visit American House Jenison and get a feel for our community, please contact our office today and ask about a personal tour.