Senior Living Options
If you are looking for a senior living community where you can feel engaged, social, active, and at ease, then American House Riverview Senior Living is the place for you. American House is the gold standard for excellence in the senior living community.
Residents of our community fill their days with exquisite dining and a variety of both planned and spontaneous activities that add purpose and enjoyment to each day. Activities include visits to the Detroit Opera House, Patriots Park and Elizabeth Park, bingo, card games, book clubs, and excursions into downtown for lunch and shopping. Many residents bond over shared or similar experiences as they exchange stories for hours, developing friendships that enrich their lives for years to come.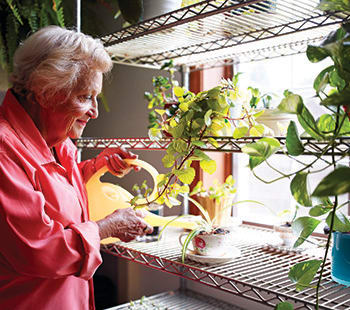 Care Options
Our community offers a variety of living options for those seeking affordable, quality senior living in Riverview. Whether your needs call for long-term Independent Living, Assisted Living* or short-term Respite Care, we offer a relaxed and friendly apartment-style community that meets your needs. We strive to make the transition into a senior living community as comfortable and effortless as possible and our programs are always evolving to meet the changing needs and desires of our residents.
Contact American House Riverview to learn more about exceptional senior living.
*Emergency response systems and other medical and personal support services provided on-site 24/7 by a Medicare-certified home health agency not affiliated with American House. Hospice care provided onsite by local hospice organizations upon resident or family request.