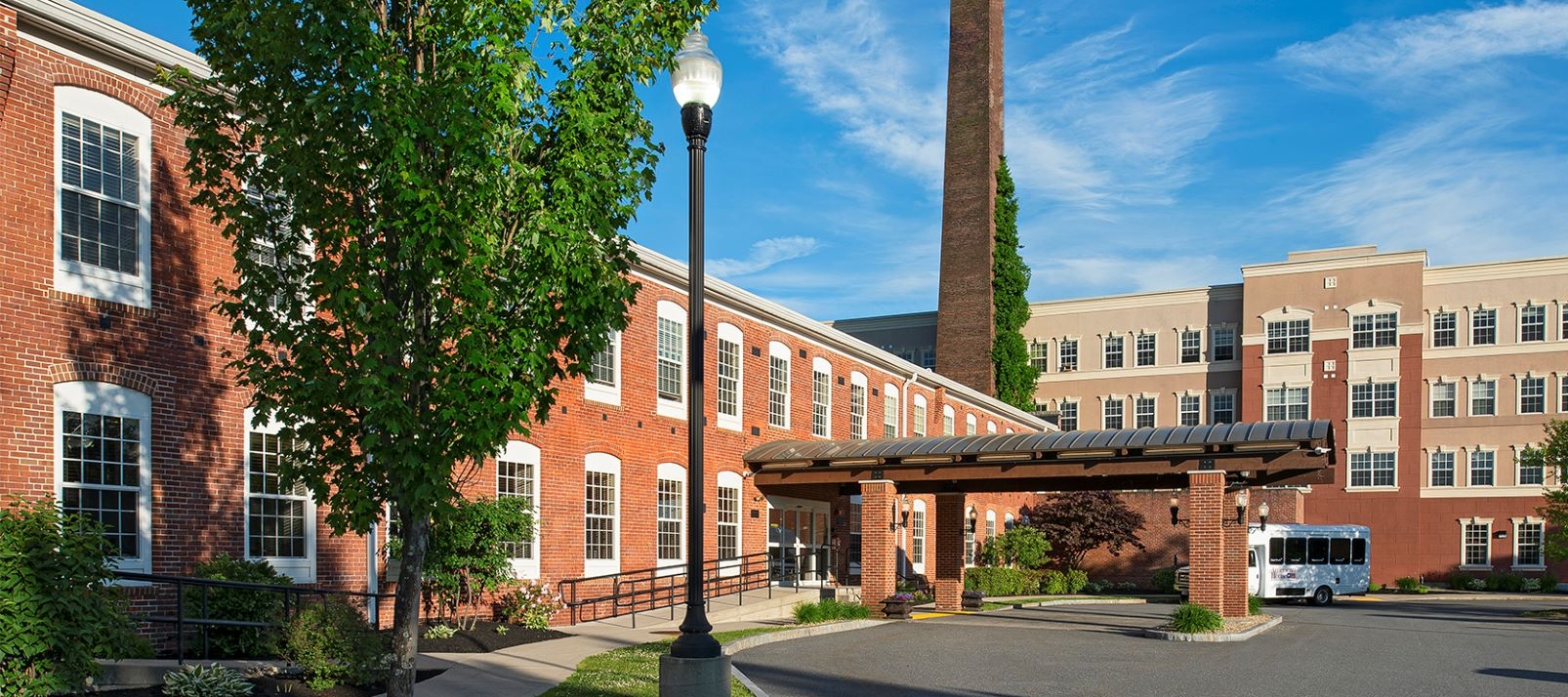 June 8th, 2020
American House Keene
American House Keene offers a truly distinctive slice of life within walking distance to charming downtown shops and restaurants. 
With a storied background, the building, now as American House Keene, has seen many uses over the decades.
In the late 1800s, the building was home to the New Hampshire Molded Granite, where the company supplied molded granite bricks for building purposes. They made the bricks for the foundation of at least one substantial building located in Bellows Falls. 
The building was then sold to Terra Cotta Company, who specialized in producing pottery from granite, which involved grinding the granite into a fine powder and using the powder to form pieces of pottery. They also made bricks this way.  
In 1894, it was sold to the Indurated Paper Company.
In 1899, John P. Rust purchased the building, and became the headquarters for his wooden pail factory. 
Just three years later, a fire destroyed the original wooden structure, and was rebuilt that year, creating the brick mill building that stands today. The factory, which employed over 50 people, produced pails and packages of various sizes and styles for the use in manufacturing and packing houses. 
Each workman made his own part or section of the product, forming an endless chain from the time the log came to the factory until it was turned into a finished product. Rust, who spent time working on the line himself, was extremely interested in the personal welfare of his employees.
Each summer, Rust treated his team members and their families on an excursion, and introduced a profit sharing  plan, giving each employee a generous percentage of profits. 
In October 2008, the mill complex was renovated into a senior living community. In 2018 American House purchased the building and it became American House Keene.
Today American House Keene is a thriving community where residents enjoy a variety of amenities and services including chef-prepared meals, exciting events, live entertainment, weekly housekeeping, salon and barbershop services, access to care, wellness resources and so much more.
Within walking distance to downtown Keene, residents are given the opportunity to explore the Keene Walldogs murals. The Walldogs are a group of highly skilled sign painters and mural artists from all over the globe. Peter Poanessa, team leader of Keene's murals, is local to the area and a Walldog himself — giving him a unique perspective on matching our chosen themes with the appropriate mural designer. 
In the fall, residents also enjoy the Keene Pumpkin Festival, presented by the non-profit organization Let it Shine, Inc. from the Pumpkin Wars HGTV show. 
Thousands of children design, carve and display their jack-o'-lanterns for the public to enjoy in Central Square, Downtown Keene. With nearly 5,000 individual artists, this event may be one of the most inclusive visual arts events in New Hampshire.
For those who want to learn new things, Keene State's Institute for Learning in Retirement is the Cheshire Academy for Lifelong Learning (CALL). This educational program, which was created for retirees, offers residents the chance to enroll in classes. Classes are led by members, community experts, and Keene State faculty. 
No matter what your interests are, American House Keene gives you the ability to live life to its fullest. 
Call us, or visit us at /keene to schedule your virtual tour today.
Back to Blog Posts
Let's find your community
Maintaining a home and your health can become a challenge as you age. American House provides the care, amenities and services that make life easier. Find out how American House can help you live life to its fullest.